BAJA Pacers!
(I'M ALWAYS IN RESEARCH OF NEW OR OLD PICTURES!!!!!)
Here the pictures I bought from Jim Ober.
He has many others, also non Pacers!
Ask him and tell him you know me!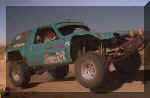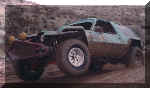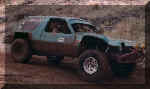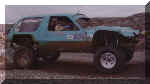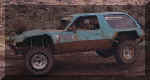 Here a racer Pacer...Wagon! Amazing isn't?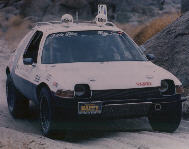 A Pacer just having a kind of Mickey Mouse looking!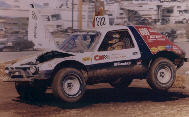 They have a real uncommon problem as the Pacer hood should never open like this!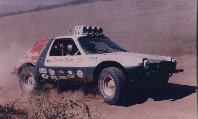 Wait only a second...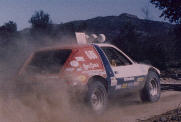 and so you will see it!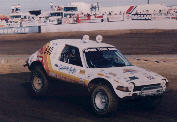 Jumping Jack Pacer!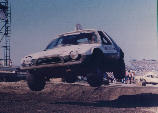 Flyyyyyyying Pacer!
And Here the Pacer of Bob Stone at the race and at rest stop!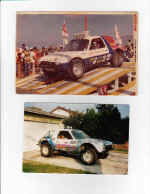 There is still people racing the Pacer in 2002:
Here a picture taken from a French (!) sport magazine in 1978 (Sport Auto)