Here you see them home at the CHICAGO AUTO SHOW!
For this year, again I've got only one picture, but there was this exceptional all white Pacer prototype...
(those pictures are the property of the Chicago Automobile Trade Association)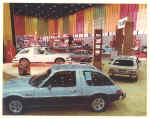 Here a focus shot on this All White Pacer from the same picture:

I let the Fire Hose just next to it, as you know probably that there was 2 pieces of this Design Masterwork, one has been stolen (in any fortunate case you would know where it is, tell me, and don't be worry, I will not tell the police your secret!) and the second one has burn in depot fire a few month later! Read here the story of this Pacer: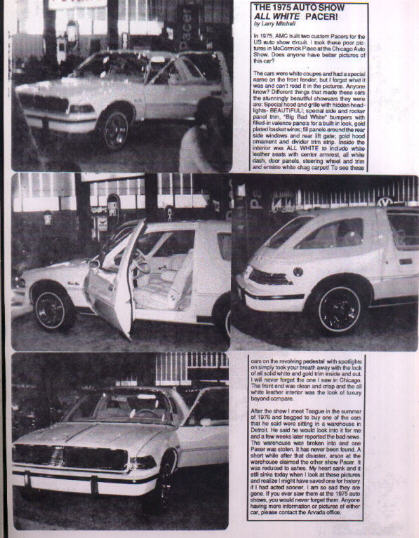 This article is taken from the AMC World Club newsletter AM-XTRA.
Well, it's may be time to go and see the last Auto Show year for the Pacer, 1979....
Courtesy of the Chicago Automobile Trade Association