| | | |
| --- | --- | --- |
| Dennis Shaw - AMC Spirit | R.A. Wood - AMC Pacer | Joe Llauget - AMC Spirit |
Go to this fantastic website where you will find also their opponents!
Here some pictures of the IMSA Annual Yearbook:

I'm always searching pictures, videos or any visual items about them!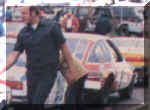 I'm specially searching pictures of Pacers in Rallies, like here in HALLET OKLAHOMA RALLY in 1978...
IF ANYBODY HAS SOME PICTURES OR VIDEOS OF PACERS IN RALLY OR OFF ROAD RACES? YOU HAVE TO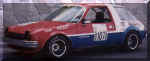 Here is Roger Scott's Racer Pacer, an original HighBall Team from the IMSA series which raced in the 70's....


Here's before the Silver state Race in 1996, next to a beautiful 4 WD Pacer that you can also in my Extra Pacer page!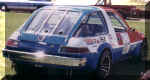 Nice butt! Isn't?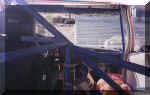 Seen from the inside, there is no AC!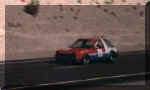 But it drive fast! up to 152 mph!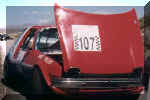 We need to check if the engine is still alive after 90 miles of top speeding!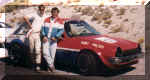 Here Roger Scott and his third most (after Vicky and Amy!) dedicated fan, me!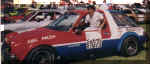 Me while trying to stole the Racer Pacer, but without the key...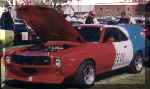 By the way, there was another AMC which finished the same race!
BAJA AND LOOK A LIKE OFF ROAD RACES: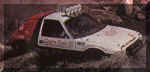 1978
Pacers were good, even the best in their categories between 1978 and 1982.....